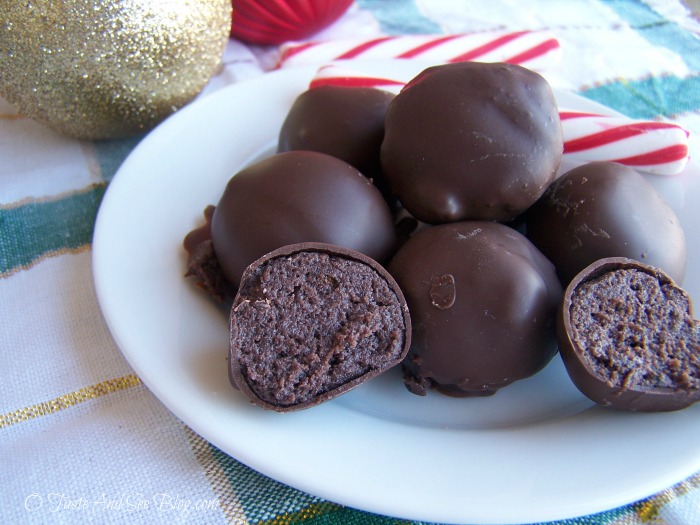 Hi! I'm Esther's friend, Danita, a pastor's wife, homeschooling mom, food-loving Southern girl. I blog at "O Taste and See" where I share our family's favorite recipes, and the stories that go with them. I enjoy reading "Laugh With Us Blog" and count it a privilege to guest post here.
Our family, like others, looks forward all year long to the coming Christmas season. Since everyone in our family loves food, baking and eating are a big part of the season. We dedicate a whole day to baking cookies for our family.
As our children (we have three) have grown older and become involved in more activities, they've wanted to give gifts to their "teachers" or leaders. Our middle daughter, the very generous yet frugal member of our family, is involved in karate. The karate school she attends is a ministry of a local church and it's FREE (yes, as in no charge at all) so she is always looking for ways to show her gratitude to the teachers who invest their time there. Christmas gifts are a great way to do that, however there are usually about seven to ten teachers and that can add up quickly for a young lady with very minimal income who insists on paying for it herself (otherwise it's not from her, she reasons). That's where these Chocolate Mint Cake Balls come in.
They are easy, fun and taste great. Each recipe makes about forty balls so they are quite economical. Since they are made with a cake mix, canned frosting and baking chips the variety of flavors is almost endless. We made two batches, these Chocolate Mint and a Red Velvet. She made gift bags for seven people containing over a dozen cake balls each for about $15. Everyone loved them.
Here's the Recipe:
1 box chocolate cake mix
Ingredients needed for cake – usually eggs, water and oil
1 can cream cheese frosting
1 bag Andes Mint Baking Chips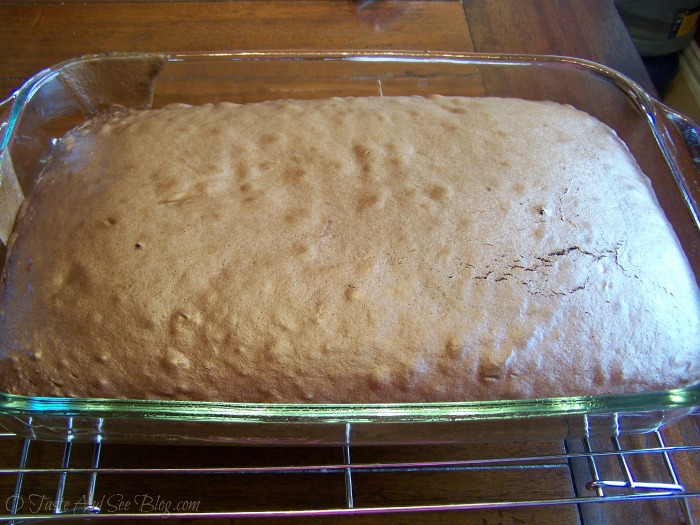 Prepare cake mix as directed (round or rectangle doesn't matter)
Allow cake to completely cool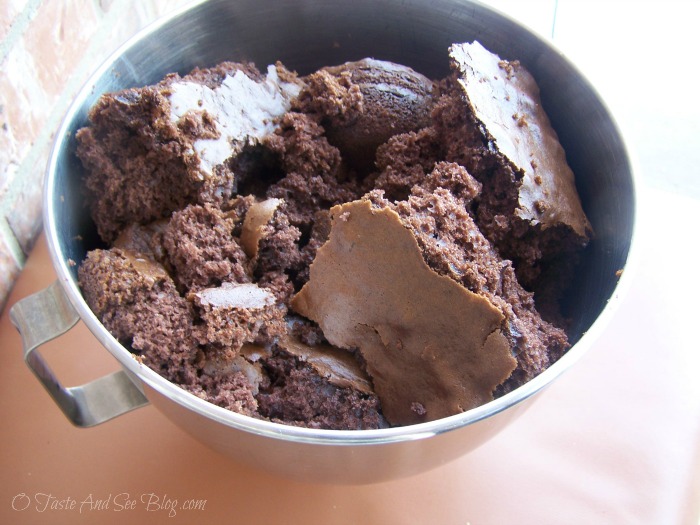 When cake is cool, break into pieces in the bowl of a stand mixer
This is one reason to use a cake mix. If I go to the trouble of making a "scratch" cake I would not want to do this to it.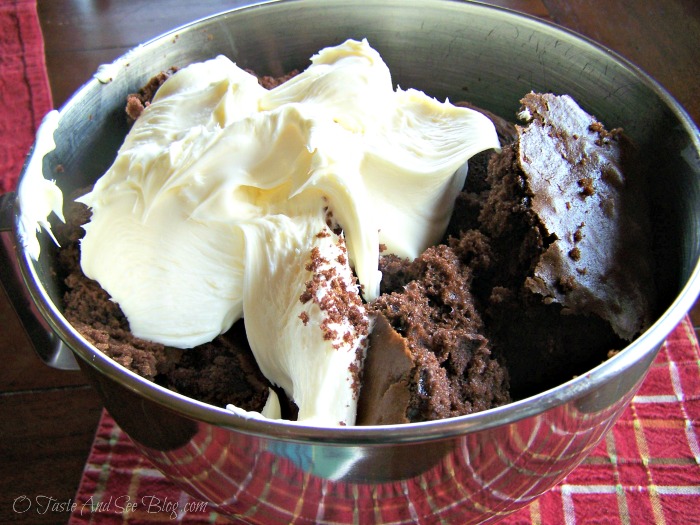 Add the can of frosting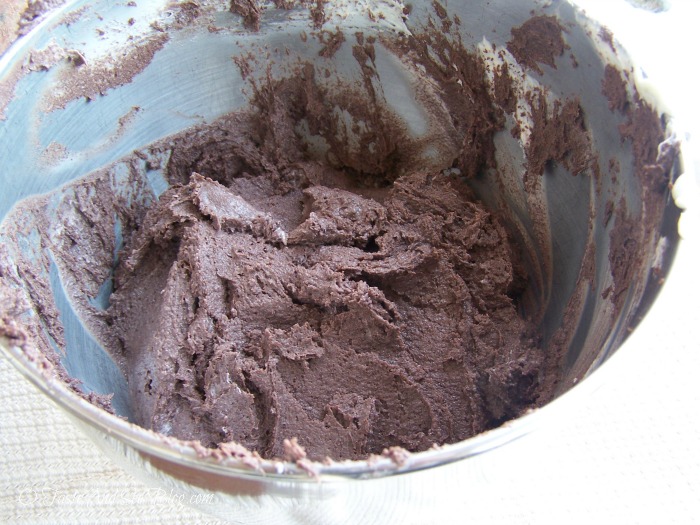 Mix on low speed until cake starts to break up. Increase to medium until cake and frosting are fully incorporated. We used the whisk attachment and needed to scrape down sides and attachment a couple of times.
Cover and refrigerate a couple of hours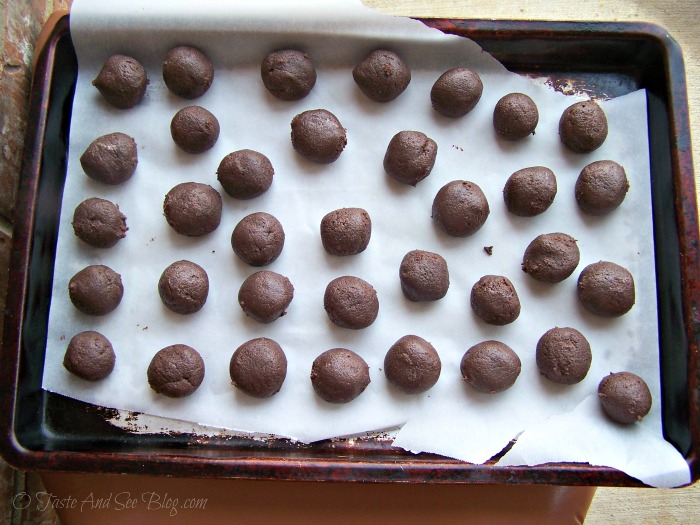 Line a baking sheet with waxed or parchment paper.
Roll dough into 1 inch balls and place on baking sheet in a single layer
Freeze at least one hour or cover and freeze overnight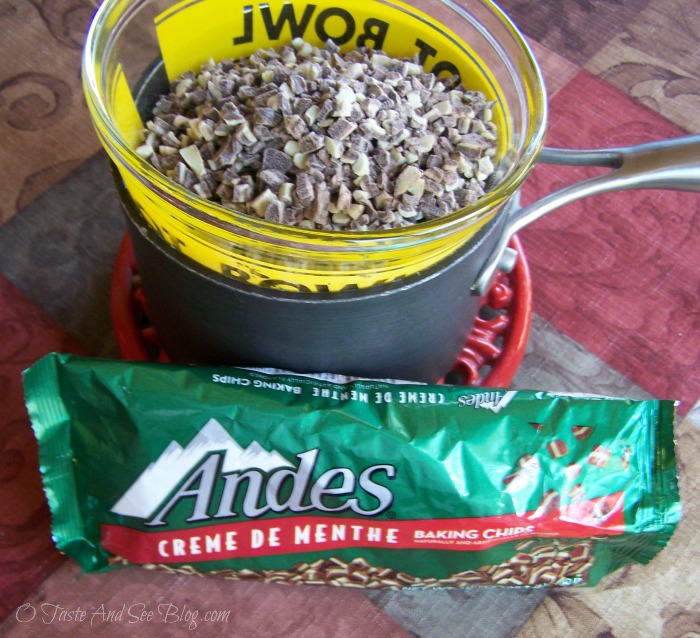 When ready to dip, melt baking chips in the top of a double boiler
**Andes chips are very thin when melted, we added about 1 tsp of Gulf Wax (shredded)**
Keep balls in freezer until ready to dip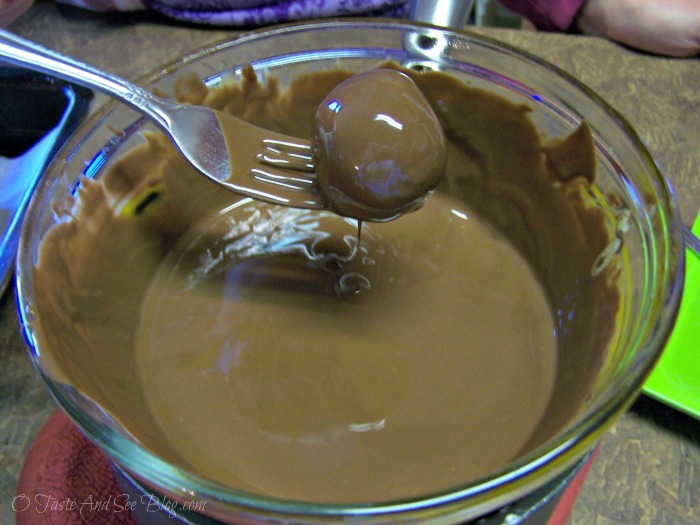 Dip one ball at a time and place back on cold paper covered baking sheet
**This helps them harden very quickly and keeps more of the coating on the ball**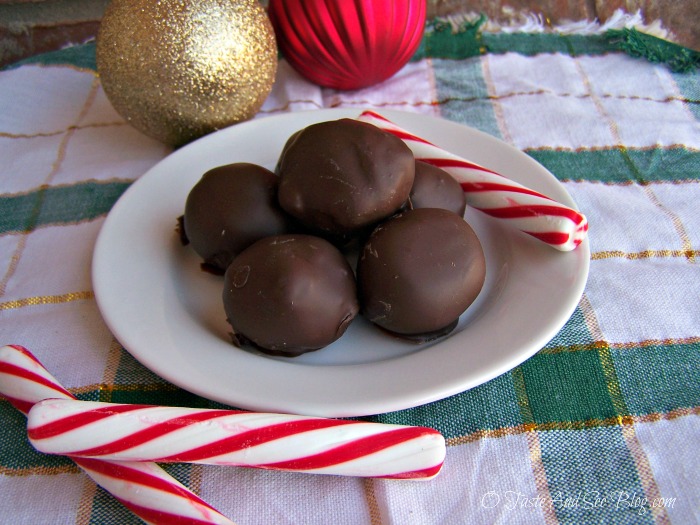 Once they've hardened remove from baking sheet and enjoy!
———————————————————————————
Thanks so much to Danita for guest posting with us today. If you would like to guest post on LaughWithUsBlog send us an email via our contact page with your idea and info. I look forward to hearing from you!